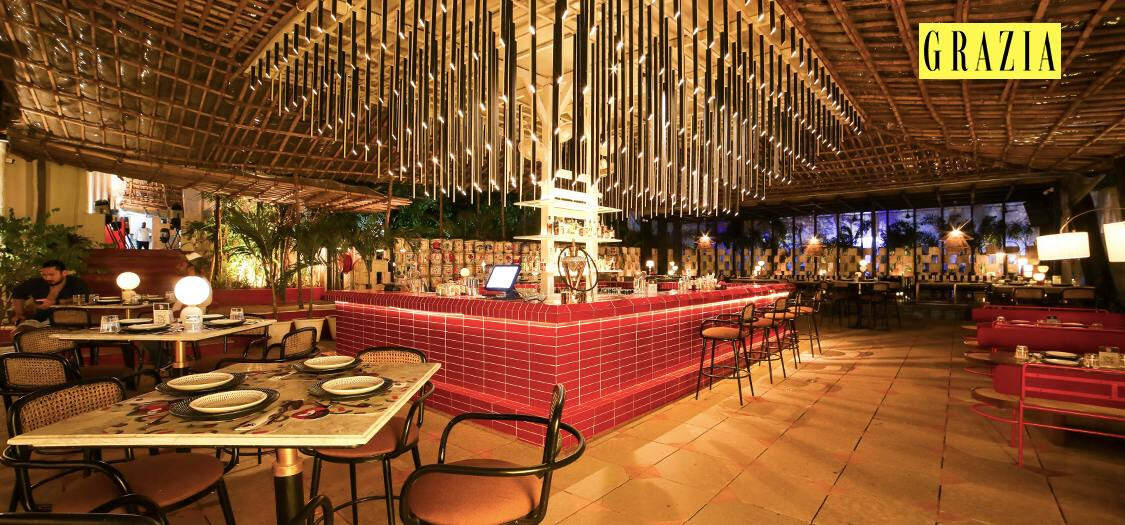 Weekend guide: here's what's on our radar
Another weekend, another reason to put work aside for good. Clear your desk, hit the snooze button, leave leftovers for Monday, and choose the best finds of the week to close out the weekend.
Where to brunch: Cobbler & Crew, an energetic first cocktail bar
Say hello to Pune's premier cocktail company, Cobbler & Crew, a lively bar where patrons can enjoy and experience drinks in a cocktail-focused environment.
Twelve original dishes inspired by vintage drinks and recreated for today's sophisticated drinkers make up Cobbler & Crew's inaugural seasonal menu. Their drink selection is the result of equal parts planning, fiery craftsmanship, and plenty of trial and error. To enhance the drinking experience, they also advocate the use of locally sourced ingredients, natural sweeteners in beverages, and artisanal beverage practices.
With an array of experts every few weeks, you can expect some experimentation with the menu to keep your taste buds engaged.
Golden Lady at Cobbler & Crew
What to Live For: All things street related, SneakinOut is back and bigger than ever
SneakinOut is making its way to Mumbai. Considered the largest national festival celebrating the rising trend of streetwear, sneakers and hip hop culture, the second edition of the festival will feature more than 100 exhibitors and brands from across the country.
Along with the largest selection of sneakers and streetwear, a range of elite exhibitors such as Farak, VibeTheHype, KNN Calcutta, Helios and Sneakarc are ready to showcase their product range. The festival will also feature performances from the country's top musical artists and host exciting activities including auctions, game zones, and more. Compete in the game zone with fun activities like beer pong, cup flipping, dances and rap battles. Buy, trade or sell sneakers and streetwear while enjoying the festival.
When and where:
Bombay – September 18, Phoenix Marketcity
Ticket prices are as follows:
Early bird: Rs. 199
EB Group Pass for 5 Rs. 599
Phase 1: Rs. 299
Phase 1 Group Pass: Rs. 999


OktoBossfest at Boss Burgers Brews + BBQs
BOSS Burgers is ready to bring all things Oktoberfest-inspired to the German festival at the first-ever OktoBossfest.
Among the mac beer cakes, mac and cheese balls with spicy green apple compote, schnitzel breaded fried chicken with mustard cream, sauerkraut and fries, salchipapa – baked sausage and fries topped with fried egg and currywurst sauce – and German Black Forest cake, you experience the best of Oktoberfest in your neighborhood.
Date: September 17 – October 3
Address: Boss Burgers Brews + BBQs, Godrej One, Vikhroli East
OktoBoss Fest at Boss Burgers prepares barbecues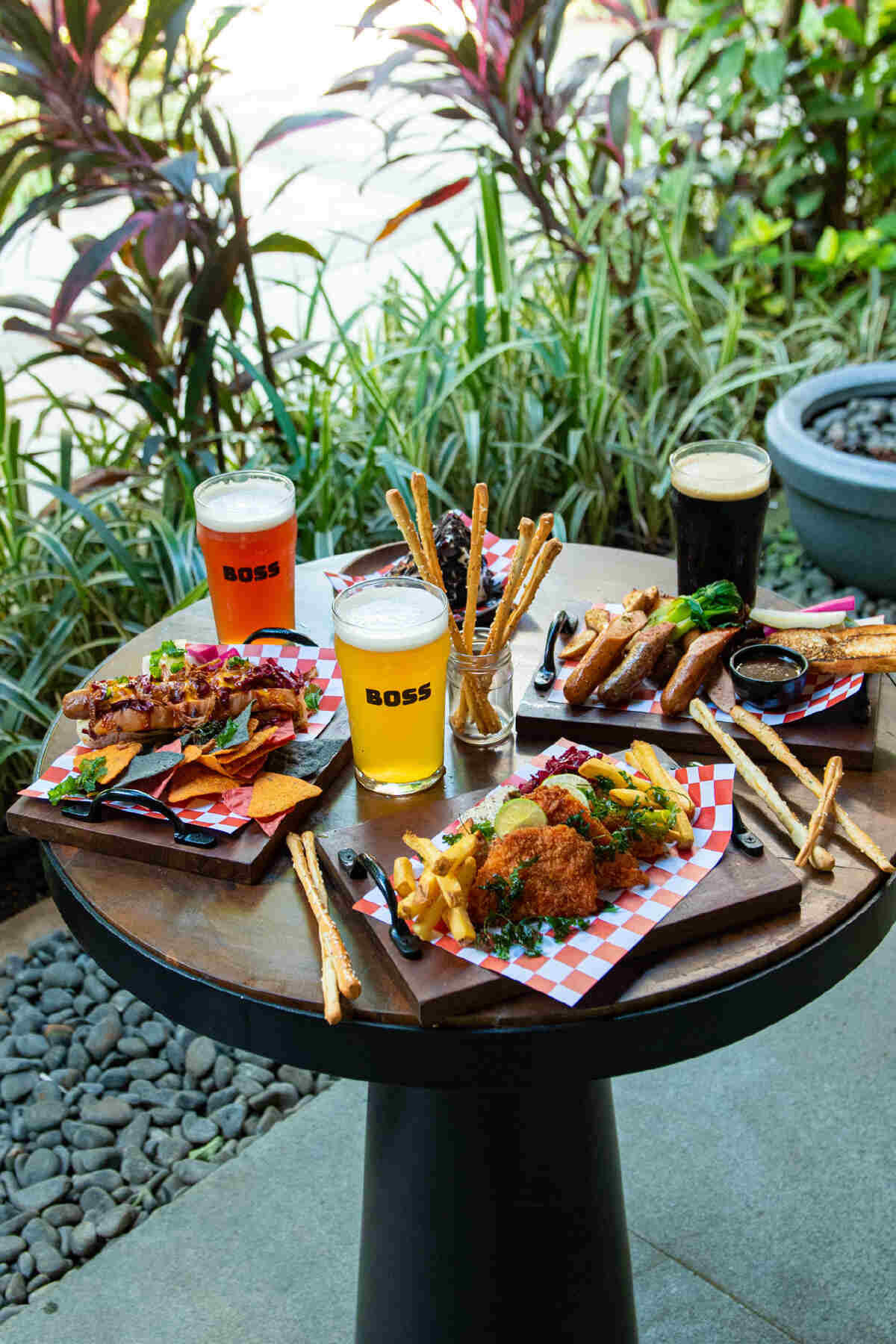 Get up close to the works of textile artist and knitwear designer Shradha Kochhar
Communion by Lovebirds features Brooklyn-based designer Shradha Kochhar's artwork titled "Closer, not far."
Communion, a space without constraints, was created as an attempt to showcase new and experimental work. Shradha Kochhar's work features a frame of knitted sculptures and flat objects in delicate shades of ecru and brown. Items include family photos, alternate tools and future heirlooms depicted as fragile, translucent two-dimensional knitted patterns hovering in the air and thick, heavy abstract shapes resembling the human body and its parts bound in a loose spiral rolled up.
The artwork is created by hand, spinning Indian cotton known as "Kala cotton" on a portable spinning wheel (charkha) and hand knitting it into patterns and textures that resemble the human skin.
Where: Communion, Lovebirds Studio, Wesley Church, 62, BEST Marg, Opposite Electric House, Scindia Society, Police Colony, Apollo Bandar, Colaba, Mumbai, Maharashtra 400005
When: September 8 – September 24, 11 a.m. – 8 p.m.
One of Shradha Kochhar's 'Closer, not far' artwork at Communion by Lovebirds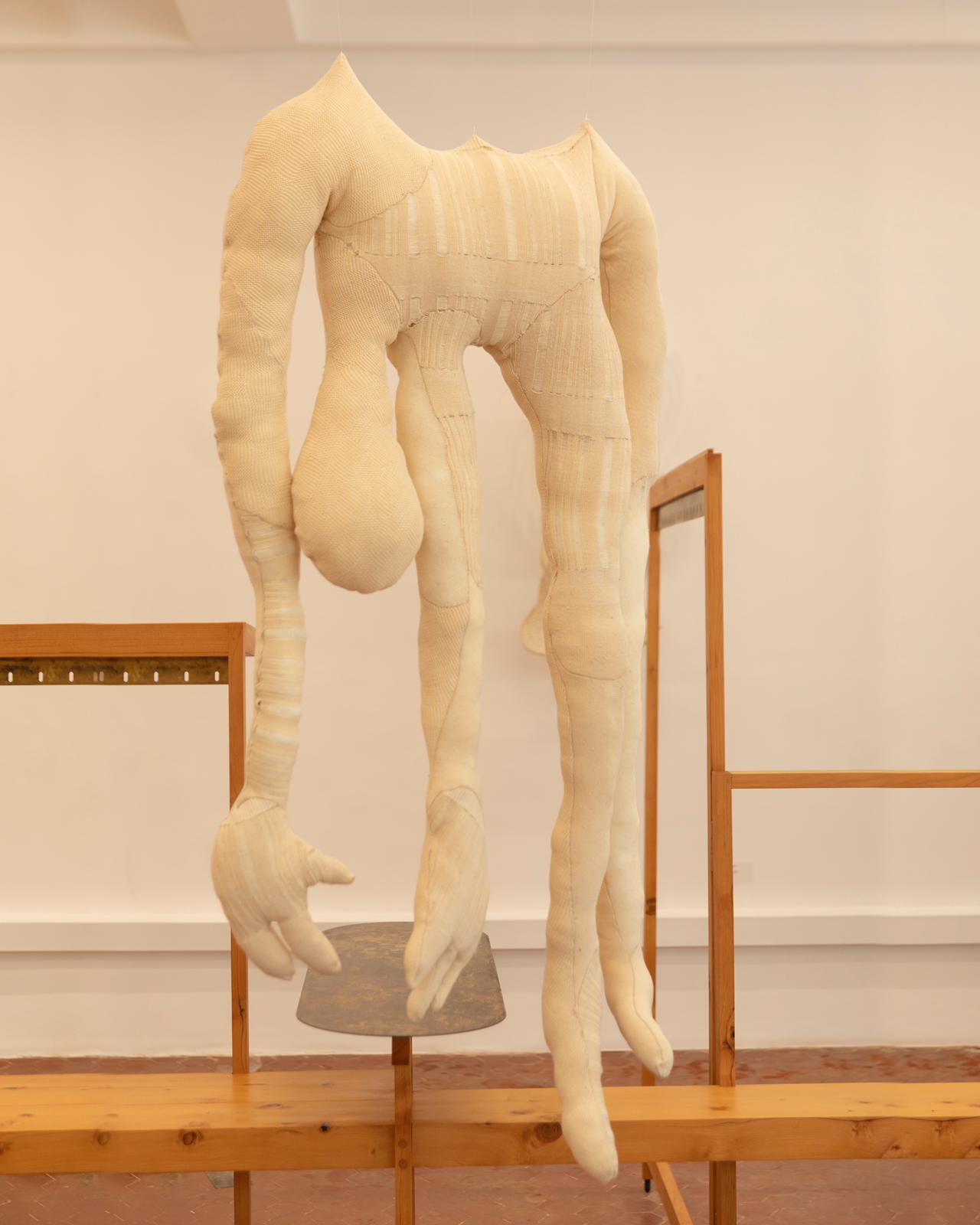 What to Participate in: PCOS Awareness Run in Bangalore
Be part of something influential. It's PCOS Awareness Month in September. PCOS (polycystic ovary syndrome) is a complex endocrine disease that affects at least one in five women in India and one in ten globally. However, it is still one of the health conditions that receives the least attention, funding and diagnosis.
To combat this, PCOS Club India has planned a #RunForPCOS on September 18 in Bangalore. Make every drop of sweat count by running for PCOS and know that you don't have to have PCOS to educate others. A hybrid summit with more than 30 speakers was also held on September 24-25 at the Indian International Center Delhi on Max Mueller Marg to raise awareness of PCOS challenges.
Where: Bangalore, Brigade Point
When: September 18, 2022; 6:30 a.m. IST
#RunForPCOS in Bangalore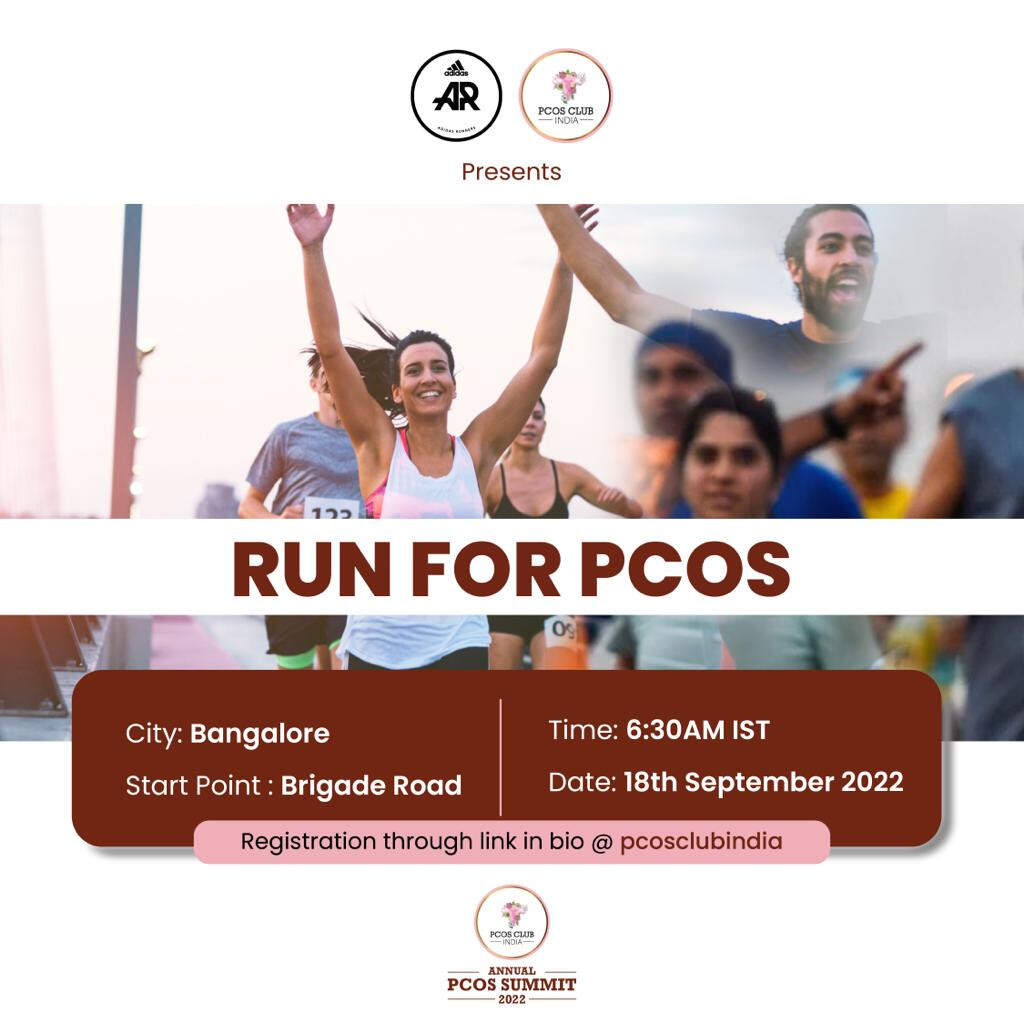 Where to celebrate: Sofitel launches special Negroni cocktails for Negroni Week
Get out your bottle of vermouth because it's Negroni week, or just head to Sofitel Mumbai at BKC to experience the best of a well-made negroni. With a brand new negroni menu at the Sofitel, you can rest assured this weekend will be a good one.
The unique menu offers guests five distinct Negroni drink options, which are available at the hotel's Bar Diamantaire until September 18, 2022. These include Hazelnut Negroni, Campari Garibaldi, Campari In & Tonic, Campari Spagliato and Chocolate Orange Negroni.
Priced at Rs. 899 plus tax, each Negroni cocktail on the special menu generates money for charitable causes. The profits collected are then donated to charity.
Special Negroni Cocktail at Sofitel BKC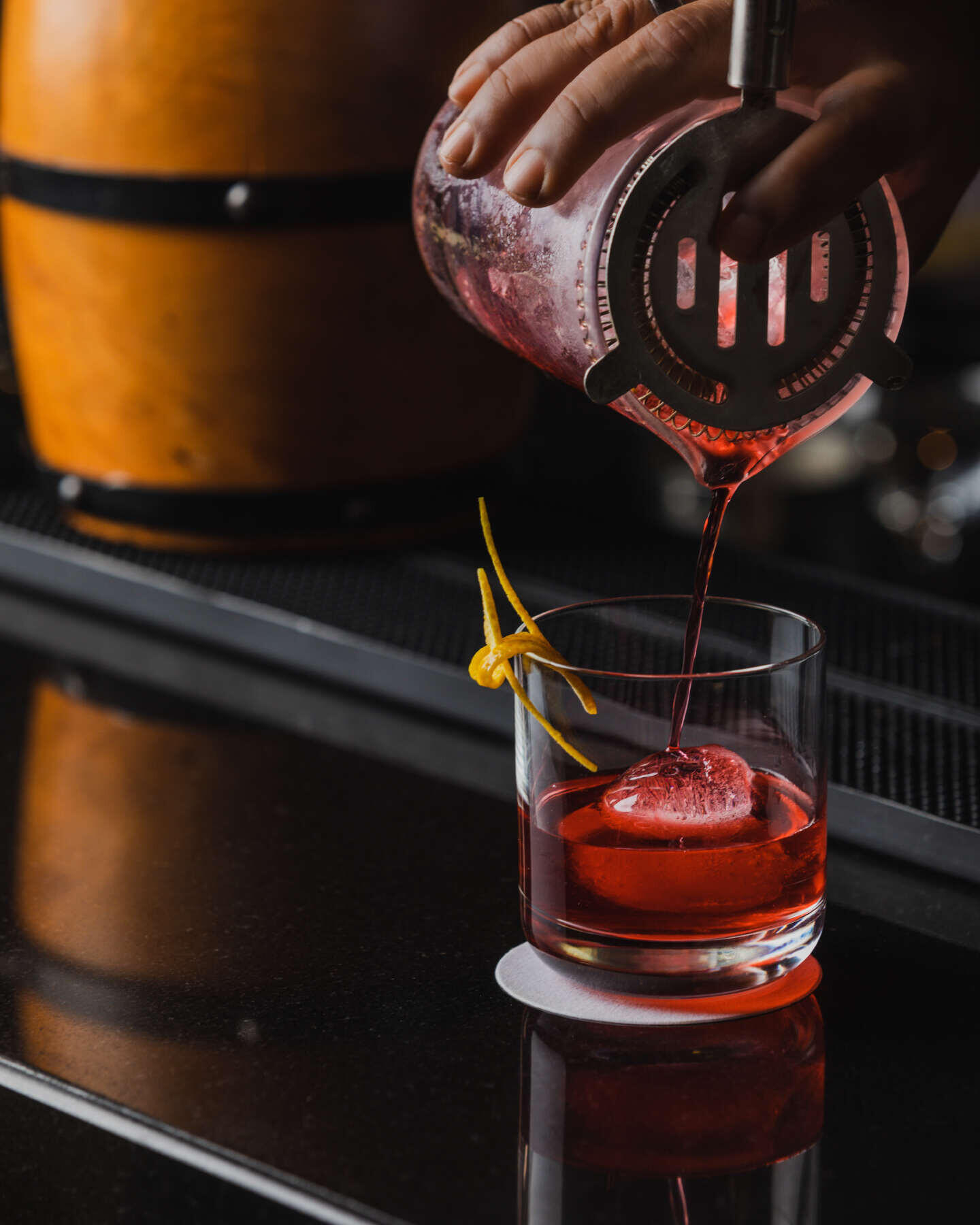 Where to drink wine and dine: TKYO, Pan-Asian resto-bar and all-day bakery
The tastiest ramen on the planet and the most exciting sake cocktail are now available to those looking for it without requiring them to fly halfway around the world. Enter TKYO Anjuna, a notable newcomer, in one of the popular places in Goa by Arabic. The new pan-Asian restaurant features a fusion of flavors from China, Thailand, Vietnam, Malaysia, the Philippines, Cambodia and other mainland countries. The extensive menu includes dishes like the chef's specialty, Crispy Aromatic Duck, Tofu in Sweet Chilli Sauce, and Malaysian-inspired Crispy Butter Prawns. Yangdup Lama, Asia's renowned mixologist, largely created the "To Asia with Love" cocktail menu, so be sure to add it to your to-do list.
Pan-Asian cuisine at TKYO