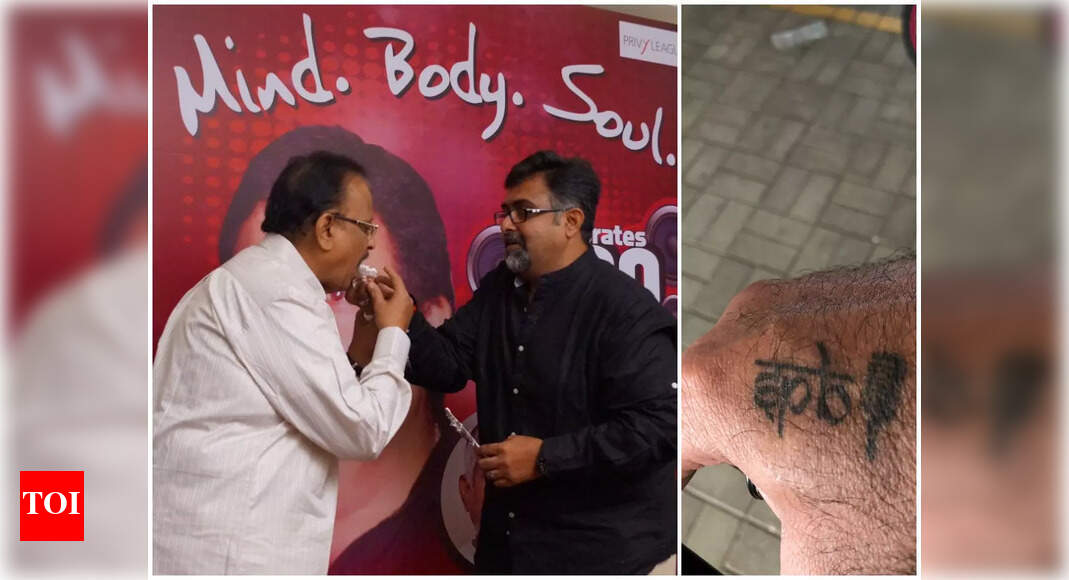 SPB sir is my god and I am his devotee: MJ Shriram | Tamil movie news
As a child, I listened to the songs of the singer TM Soundararajan and hummed them. Then one day the movie Sankarabharanam (1980) came out and my life changed forever. I found the film interesting, but what piqued my curiosity were the songs in it. Although I had no training in classical music, I could sing these songs effortlessly. The songs were from SPB sir!
I sang his songs many times after that and before I even knew it I had become his bhakthan and he had become my god. The first time I had the opportunity to sing a song by him on stage was in 1985. I was at a wedding reception and a friend of mine forced me on stage and I burst into song, Pani Vizhum Malarvanam from Ninaivellam. Nithya. The song was all the rage at the time.
Later, I had the opportunity to share the stage with the dean a few times. At a concert in 1993, I had just performed the song Andhimazhai Pozhigiradhu, when SPB gentleman approached me and said the two magic words to me, "Bravo". At another concert, I was singing the interlude of the song Vizhiyile Mani Vizhiyile .., when SPB sir put his hands around my shoulders and gave me a kiss on the cheek. I was speechless.

Years later, I didn't expect an informal conversation between two friends one evening to turn out to be a turning point in my music career. The musical party 'Mind Body Soul', my tribute to the two deans of music – SPB sir and Ilaiyaraaja sir – was conceived and the first show took place on 17.9.2009. The unique concept of playing retro Tamil music in a restaurant bar was a refreshing change for music lovers. Since then, my team has performed every Thursday. Even during the pandemic, we have taken the virtual route to captivate our customers. SPB sir was so excited about the musical evening that he graced the show on some key milestones. During Mind Body and Soul's 100th Week, he said, "It's not easy for bar audiences to stay glued to retro music every week, you did a fabulous job."
SPB monsieur also drew attention to the mistakes I had made while singing and corrected them. Once, when I sang Kettathellaam Naan Kuduppen, he said to me: 'You shouldn't sing it that way'. He then sang the whole pallavi for me. It was a creepy moment, learning from the guru himself.
Our last in-person meeting was at the end of 2019. I had gone to meet him and give him an album, which also contained a collection of photos of him. During the lockdown, we had regular phone conversations. I found a few rare songs from him and sent them to him. He would return a voicemail message saying he couldn't even remember singing them.
Today he may not be physically around us, but I believe he continues to be a part of our lives. I actually have a tattoo of her name on my hand. Every time I hold the mic it feels like he's holding my hand and it gives me a new boost of energy. It was the songs of SPB monsieur that propelled my singing career and I am indebted to him forever.