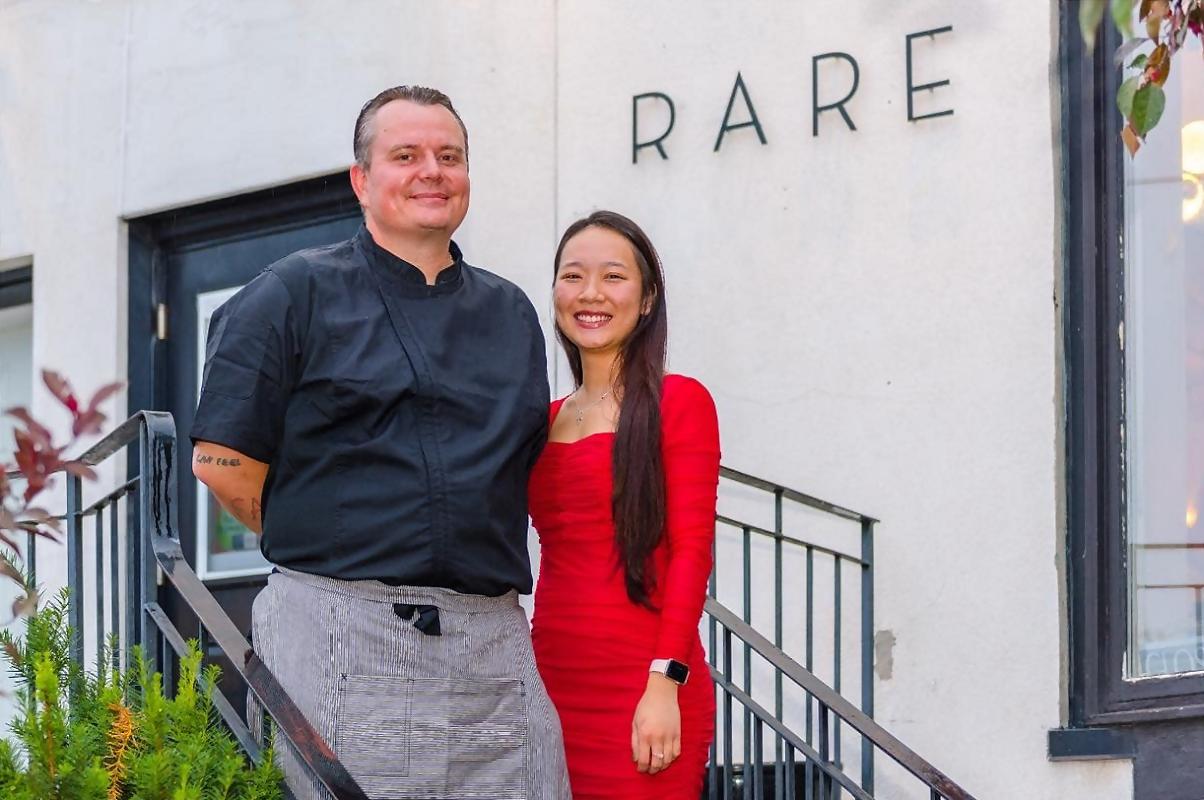 Rare Culinary Arts Studio in downtown Peterborough changes ownership
The Rare Culinary Arts Studio in downtown Peterborough has changed ownership and will reopen as a fine dining restaurant at the end of August.
Earlier this month, former owners Tyler and Kassy Scott announced they had sold the business to Andrew Eric Lewin and Haley Mai Dong.
Lewin was previously Executive Chef at Chemong Lodge in Bridgenorth and, before that, Sous Chef at the Hilton Toronto. Mai Dong studied Culinary Management at Fleming College and earlier this year won a silver medal at the national Skills Canada competition in Vancouver after winning a gold medal at the Skills Ontario competition.
Advertisement – story continues below
As co-owners, Lewin and Mai Dong are preparing to reopen the restaurant at 166 Brock Street in downtown Peterborough on Wednesday, August 31, with Lewin as executive chef and Mai Dong as executive sous chef and general manager.
"Chef Andrew and his team want to support local farmers, using local produce to provide a fine dining experience for their community," reads the Rare Culinary Arts Studio website.
Reservations will be taken by phone at 705-742-3737 or by email at [email protected], with Lewin and Mai Dong also accepting private event and catering reservations by email.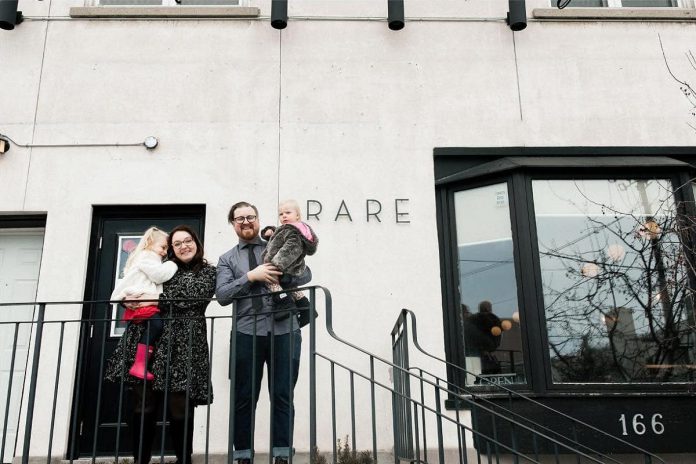 Tyler and Kassy Scott will continue their Rare Escape adventure, which offers guided outdoor dining experiences in Peterborough and the Kawarthas.
The couple, who have two young daughters, bought Rare Grill House from Brad and Katie Watt in 2019 and relaunched the restaurant as Rare in January 2020. After navigating the restaurant for two years of the pandemic, they have rediscovered their love of nature and wanted a lifestyle change.
They decided to sell the restaurant in April this year but, with no solid offers, launched Rare Culinary Arts Studio to turn the restaurant into a culinary arts studio offering educational seminars, intimate tasting dinners and more. While Lewin and Mai Dong keep the name, they reopen the business as a traditional restaurant.
For more information about Rare Culinary Arts Studio, including the menu, visit the new website at www.rareculinaryartsstudio.ca. For more information on Rare Escape, visit rareescape.ca.