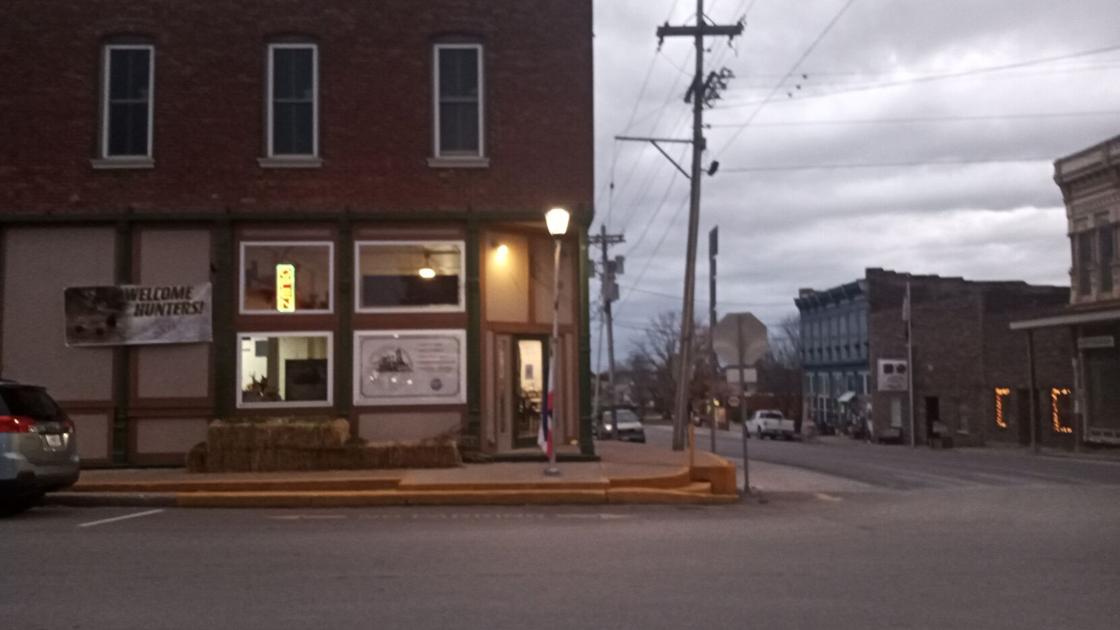 Perry restaurant feeds the community in all weather |
PERRY, Mo. – With wintry weather lurking behind the scenes, a local restaurant in Perry is making plans to make sure no one is hungry when the roads get bad.
The Short Line Cafe opened last month; General manager Sean Gallagher is new to the area, but he has heard of the dangerous conditions last winter. He was also told that some in the area were struggling to get what they needed.
"I was told that in winter there were several days when people couldn't go out. There were families and the elderly who went three or four days without food and without the possibility of obtaining food, "he said. "The idea is that I could at least serve that area with the delivery."
Gallager said the inspiration came from the nearby city of Paris, where the Paris Seniors Center continues to deliver meals to its customers when the weather turns bad.
Laurie Gossett, who is on the Paris Senior Center board of directors, said the service Gallagher plans to provide could be great for the Perry community.
She said it was her husband, Forrest Gossett, who took to winter roads during storms last year.
"It wasn't every time we had a snowy day, but if it was a Friday he would make sure everyone in Paris, Holliday and Madison had Meals on Wheels," she said. . "He loaded his car and left. "
Gossett said when schools close, so does the senior center. While the highways can be cleared, there are plenty of gravel roads that are difficult to navigate on the route to Paris, Holliday, and Madison Meals on Wheels. That's when Forrest stepped in and had some frozen meals as well as items donated from the pantry.
Gallagher's idea is similar, as he plans to offer customers to order meals several days in advance when inclement weather is expected. Once the storm hits, Gallagher still plans to deliver four-wheel drive vans and possibly offer trips to Hickman's IGA.
The Short Line Cafe actually plans to deliver in all seasons. Gallagher said it started when a customer brought back a pizza and told him it wasn't good.
"We had a customer who said we made him a bad pizza. Turns out this gentleman is a pizza connoisseur and has been in the pizza business for 35 years, "said Gallagher. "So I made a deal with him that if he came to train us to make pizza properly, I would cook his food and he would eat here for free." "
This customer not only returned to teach them how to make pizza, but Gallagher made sure he sticks around.
"Now he's working for us and developing a pizza section for us," he said. "He's helping us develop a pizza delivery route for the 1.5 mile area around Perry. We get a driver and everything and how we go about it and the traffic times and things like that. "
Gallagher said it should be available in the coming weeks.
No matter what the weather is outside, he said they'll do whatever it takes to make sure Perry's community is fed.
"If we have to go to IGA and do the grocery shopping or we have to deliver meals, but we can handle it, no one is hungry for days at a time. "