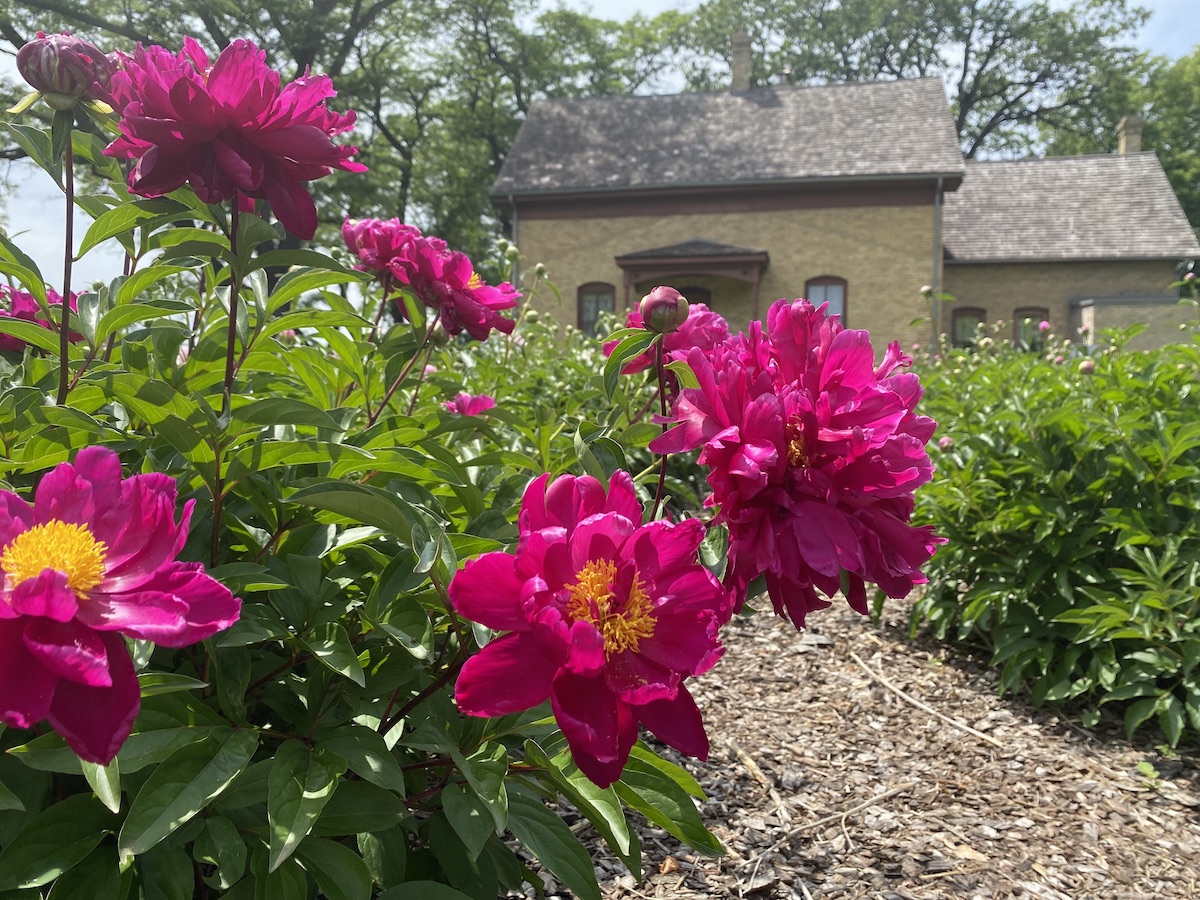 Peonies bloom in the historic EP garden
A 100-year-old field of gorgeous peonies is now blooming at Eden Prairie Cummins-Phipps-Grill House.
The flowers, ranging in color from fiery fuschia to pale pink to delicate white, have been enjoyed each June by generations of Eden Prairie residents.
The garden was originally planted by former resident Harriet Phiipps around 1920 on the east side of this historic property, which was home to several Eden Prairie families.
In a 1980 interview, the house's former resident, Mildred Grill, recalled, "The Peony Bed has been around for over 60 years. Mother planted over 500 plants. There was no other bed like this in the county. She sold flowers in season.
Longtime Eden Prairie resident Geri Martin says she's visited the Peony Garden once or twice in June for the past few years. "It's one of my favorite things to do in June," she said. "It looks like a hidden gem that not many people know about. It's just wonderful.
The next few days will be a great time to visit the garden, as many plants are still covered in buds and will flower this week. Martin noted that this is much later than previous years. "Usually on June 4th they are in full bloom," she said.
The garden is tucked behind the house and surrounded by trees, making it a quiet and restful place to enjoy the flowers, read a book on a bench or simply enjoy nature.
The property, now owned by the City of Eden Prairie and leased by the Eden Prairie Historical Society, is located at 13600 Pioneer Trail near Staring Lake.
Free entry. Picking or cutting plants is prohibited by city code, but visitors can still take home photos and keepsakes of the beautiful blooms.
Subscribe to EPLN for FREE!