Nami Korean Grill House is Korean BBQ inspired by Nami Island with succulent cuts of beef, ganjang gejang and more
Looking for a new Korean barbecue spot to grill with your friends and family?
Head west and head towards Boukit Timah for NAMI Korean Home Grillhome for authentic korean food and delectable grilled meatsalongside a exclusive limited time offer for our readers!
Run by the team behind one of Singapore's largest K-BBQ joints, Hanjip Korean Grill House, NAMI is strategically located along the Greenwood Avenue stretch populated by cafes, restaurants and specialty grocery stores.
The place is inspired by Nami Island in South Korea, the popular tourist destination best known for its picture-perfect scenery. Likewise, Greenwood exudes a similar vibe, offering an escape from the hustle and bustle of everyday life.
The spacious and bright interior, coupled with delicately meat grilled to perfection by the experienced teammakes it pleasant hands free korean barbecue experience, so you can sit back and relax without worry.
You can expect a huge range of quality cuts of meat ranging from Kurobuta Berkshire Pork at Australia Wagyu. The latter, in particular, is succulent, juicy and well marbled, with an unforgettable melting texture close to that of butter.
Beef lovers should head to the Wagyu Striploin (S$68), USDA Prime Boneless Ribs (S$48)and Beef tongue (S$42) — choose between Beef plate A (S$148 for 500g) Where Plate of beef B ($138 for 500g) if you are dining in a larger group!
As for pork options, Pork cheek (S$35), Marinated Pork Neck (S$35)and our favourite, Kurobuta pork belly (S$35)which you can also enjoy in the Kurobuta Platter (S$98 for 450g).
You can even make the most of everything worlds with the Nami Signatures Platter (S$178 CAD for 600g)which includes rich and tasty dishes Korean Abalone (up to $48)the only seafood option on the BBQ menu.
Grilled meats and seafood aside, Nami Korean Grill House also serves the trending soy-marinated crab, or GanjangGejang (S$68)a dish that is eaten with a bowl of hot rice.
A range of traditional Korean dishes, including soups and stews like Spicy Handmade Tofu (sundubu jigae$25), Chicken with ginseng (S$30)and Pork bone (gamjatang$25)are also available.
Other offers include korean pancakes (pajeon), sautéedand noodle dishes. We highly recommend signing Kimchi Pancake (S$20), Cold noodle (mul naengmyeon$20)and Spicy Chicken with Cheese (S$32).
Be sure to leave space for an order of Korean Fried Chicken Wings (S$22 for Original, Soy or Spicy) and Cheese egg roll (15 S$) – comfort food at its best.
Like any authentic Korean restaurant, you will also find a selection of accompaniments (bench) As pickled radish, lotus rootand fresh kimchiall handmade daily.
Soju and Korean BBQ go together, so why not order some Chorong Chorong Soju (S$18 per bottle, S$48 for a mix of 3) in flavors like green grape, peach and more? Bottom up!
Exclusive offer for ConfirmGood readers
If you want to get your money's worth, come see us weekday lunch to enjoy special Sets (from S$118 for 2 people)or even the Executive lunch menu consisting of individual dishes, side dishes and barley tea or coffee $15 per person.
Better yet, we have a exclusive offer for ConfirmGood readers: from now until October 15, 2022flash our @confirmgood telegram post to enjoy Kurobuta Pork Belly 1 for 1 (Up to S$35) at the Nami Korean Grill House!
Note that this offer cannot be used in conjunction with any other offers, promotions or discounts.
Time to Satisfy Those Korean BBQ Cravings as quickly as possible — reservations can be made here.
NAMI Korean Grill House by Hanjip
Facebook | instagram
📍 18 Greenwood Avenue, Singapore 289212
🕒 11:30 a.m.–2:30 p.m., 5 p.m.–11 p.m. (every day)
For more lifestyle updates like this, subscribe to our Telegram channel at @confirmgood.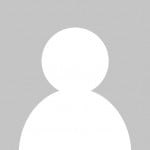 I would gladly give you up for dessert.