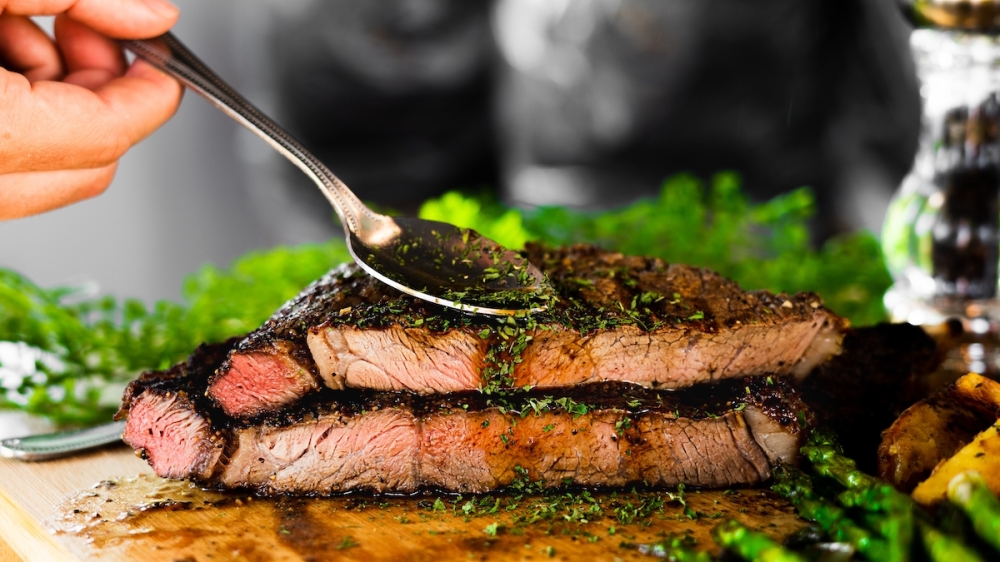 Here are 5 upcoming restaurants and cafes in Grapevine and Southlake
From rib eye to protein shakes, these five new dining options are coming soon to Grapevine and Southlake.
1. Balkan Garden Bistro coming soon to 2140 Hall Johnson Road, Ste. 118, in the vineyard. Owner Elvis Ramovic said he expects the restaurant to open in September or October. He said the Balkan Garden Bistro will serve a mix of "premium restaurant products," including wine, cocktails, premium rib eye steaks, pastas, burgers and more. The dishes will be served taking into account the presentation, said Ramovic.
"It's all meant to be a social media moment where you can't wait to pull out your phone and record it and post it and show it to your friends and get excited about it," Ramovic said.
The restaurant will offer items from the Balkans to Eastern Europe. He said many items on the menu will be similar to Mediterranean dishes but "with a little twist". 817-975-7105. www.instagram.com/balkan_garden_bistro
2. Hoffbrau Steak & Grill House set to open Oct. 17 in Grapevine at 700 W. SH 114. Hoffbrau offers affordable steaks, burgers, chicken fried steaks and more in a relaxed, casual environment. Family-owned and operated since 1978, Hoffbrau has locations across Texas in Amarillo, Benbrook, Granbury and Haltom City, according to its website.
Menu items include The Texas 2-Step, two steaks served on a bed of grilled onions and topped with strings of fried onions, and The Cowtown, a chicken fried steak with pepper jack cheese relleno, pico de gallo and pepper cream sauce. Hoffbrau also serves chili, soup, salads, and desserts, including peach cobbler and banana pudding. www.hoffbrausteakandgrill.com
3. Original ChopShop opens a Southlake location at 2101 E. Southlake Blvd., Ste. 100, according to a Texas Department of Licensing and Regulation filing. Original ChopShop is a restaurant offering protein bowls, sandwiches, salads, protein shakes and other health conscious food items. There is no set opening date, but construction should be finished by January 9, according to the TDLR. www.originalchopshop.com
4.Dunkin' will soon be available at Vineyard Marketplace at 2040 Glade Road, Grapevine. The new store will be located in an existing building that previously housed King Buffet. The building will be split for multi-tenant use, which Grapevine City Council approved at its July 19 meeting. The Dunkin' location will have a drive-thru, according to the site map.
Dunkin' is a coffee and bakery chain. Menu items include espresso and coffee, teas, iced lattes and more, according to its website.
There's no opening date yet, but renovations to the building's interior should be complete by July 29, according to the Texas Department of Licensing and Regulation. www.dunkindonuts.com/en
5. A tropical smoothie cafe will open at Vineyard Marketplace at 2040 Glade Road.
The restaurant will be located in a space previously occupied by King Buffet. At the July 19 Grapevine City Council meeting, the building was approved for splitting among multiple tenants. The other tenant is the Dunkin' coffee chain.
The Tropical Smoothie Cafe's menu features smoothies that "inspire a healthier lifestyle," according to its website. In addition to smoothies, the restaurant serves wraps, sandwiches, flatbreads, and salads. An exact opening date has yet to be announced, but renovations to the building's interior will be complete by July 29, according to the Texas Department of Licensing and Registration. Vineyard Marketplace's location has not another phone number. www.tropicalsmoothiecafe.com