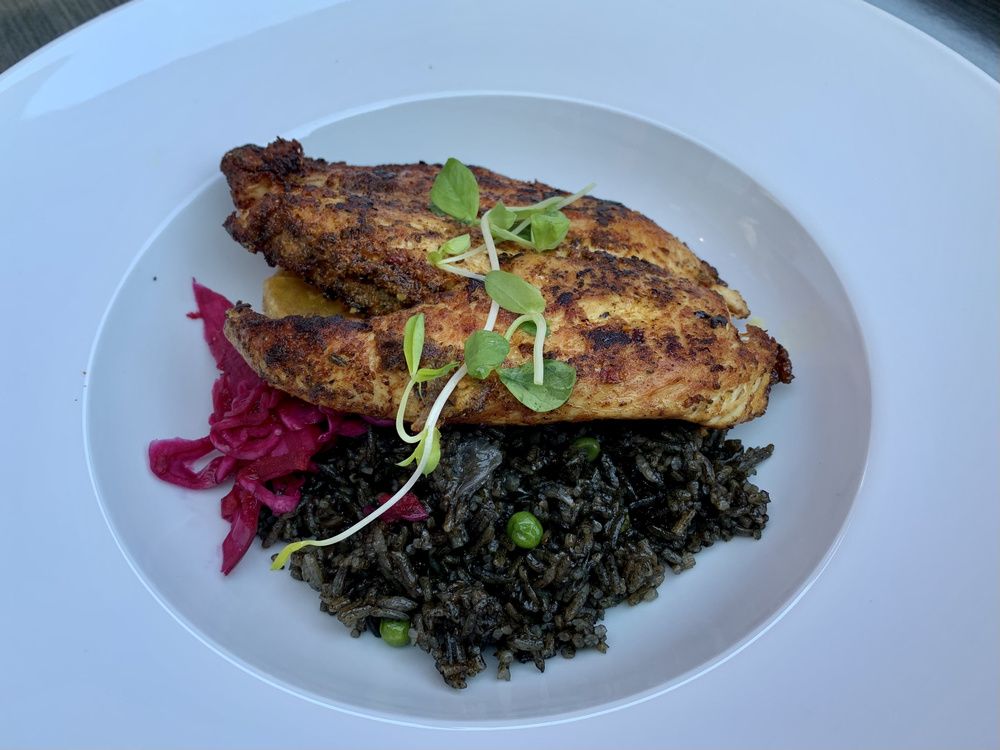 Dine out: J'TM Resto Bar offers distinctive and up-and-coming cuisine in Clarence Street
Reviews and recommendations are unbiased and products are independently selected. Postmedia may earn an affiliate commission on purchases made through links on this page.
Content of the article
J'TM Resto Bar
101 Clarence St., 514-814-2442, jtmrestobar.ca
Hours: Kitchen open Wednesday, Thursday from 5 p.m. to 11 a.m., Friday, Saturday from 5 p.m. to midnight, Sunday from 10 a.m. to 4 p.m. and from 6 p.m. to 11 p.m., closed Monday and Tuesday
Prices: small plates $14 to $21, mains $20 to $45
To access: Steps to front door, upstairs toilet and a wheelchair accessible toilet downstairs
Content of the article
It's hard to keep up with restaurants in Ottawa, constantly changing the makeup of the city's restaurant-lined streets, some more than others. Between COVID-19 and the Ottawa winters, so many nights have been better spent at home.
This summer, I was struck by the restaurants that debuted on Clarence Street, which is particularly attractive during the ongoing pandemic as it continues to be a pedestrian street filled with patios.
This month I dined twice at J'TM Resto Bar, which opened at the end of May, after completely transforming the property which was Patty Boland's pub for nearly two decades until it closed. of this company in the fall of 2019.
J'TM is dark, elegant and minimalist, with a mural of roses near its entrance that alludes to its flowery logo and the theme of love.
Content of the article
The restaurants seats around 180 people indoors, plus 30 on its front patio, from where you can watch the parade of humanity down Clarence Street, and 60 on its secluded back patio where Afro-beat and R' n'B boom.
David Amar, one of four young co-owners, says J'TM has become a destination for young late-night partiers drawn to its club vibe on Fridays and Saturdays, with upstairs bottle service and music by DJs.
That said, let this geezer stick to the food review. When J'TM opened its doors, the descriptor of its cuisine was Haitian fusion cuisine, in keeping with the heritage of chef and co-owner Octave Leconte, a recent graduate of Algonquin College's culinary program. However, Amar says the ever-changing menu has become more international and less Haitian in a bid to appeal more widely.
Content of the article
House of PainT Festival: Mischa causes a stir with empowerment songs

It's Only Rock and Roll (Theatre), But I Like It, I Like It, Yes I Like It: 15 Tribute Bands to Descend to LeBreton Flats for the Nostalgia Music Festival
"We didn't have a large clientele. We only had one type of clientele," says Amar. "We want to bring in a bit of everyone."
Today, the food that comes out of the large open central kitchen where Leconte and his team work is a mix of high-end items with Caribbean influences and fusion small plates.
On our visits, the best for us were two starters and two main courses.
Of the entrees we tried, our favorite was a plate of crispy and flavorfully spiced chicken wings ($18), with side containers of punchy but sweet pineapple-habanero sauce and a more traditional smoky sauce. I would recommend ordering the solidly prepared and well seasoned tuna tartare again ($25), except it went off the menu and was replaced with beef tartare.
Content of the article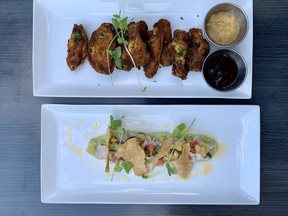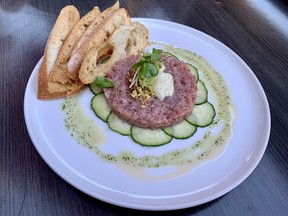 If the lamb chops ($47) were more cooked than we liked, they were nonetheless tender and well enhanced by their marinade. The blackened chicken breast ($32) was moist and, like the winners above, it delivered compelling flavors. We also loved the accompaniments to this main course, which included richly fragrant and colorful rice with dried mushrooms (a Haitian preparation), succulent plantains, and coleslaw with some sharpness.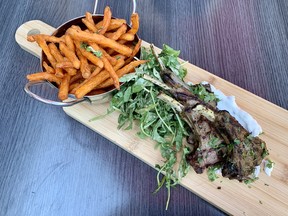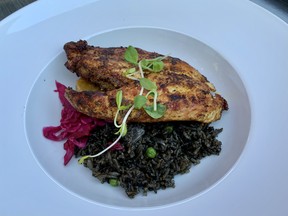 Other dishes were more ordinary and therefore expensive. Tuna Ceviche ($20) skimped on flavor ⁠ — at least if you, like me, like your ceviche delivering lots of acid, salt, and heat. While the ($23) caramelized onion and smoked cheddar burger was well constructed, its jerk seasoning could have been more assertive and the beef needed more salt.
Content of the article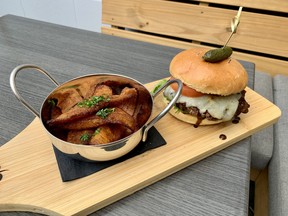 Three dishes we tried in early August have since left the J'TM menu. The short ribs ($29) cut thin on the bone had a good grilled flavor. The gnocchi ($25) was just ok, and extra pesto-tinted prawns ($4) were needed to elevate the dish.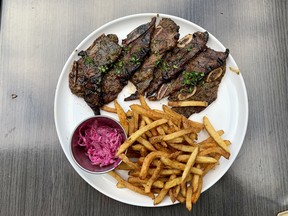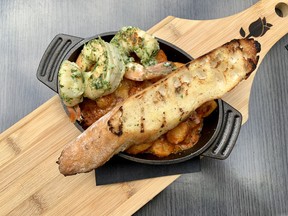 While this blackened chicken was a top choice, the blackened pike ($28) was significantly less flavorful thanks to its overwhelming saltiness. Pescatarians will note that the replacement for this dish is Seared Miso Cod ($26), not to be confused with the more luxurious Miso Marinated Black Cod.
Here's the challenge for ByWard Market restaurants serving desserts, especially on a sweltering August night: there's always good ice cream available at the Murray Street ice cream parlors. We skipped J'TM's desserts because the lure of quick, refreshing ice cream was too great.
Content of the article
Classic and house cocktails occupy a considerable place on the J'TM menu. A smoked old fashioned ($18) arrived under a bell filled with an aromatic cloud. While a bigger lift was needed when this showy drink was served, there was a bit of smoke in the cocktail after its cloud cleared. A concoction of gin and elderflower liqueur ($17) was balanced and refreshing.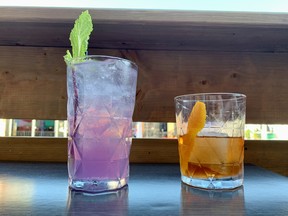 Amar told me this week that when he took over the place the owners wanted him to open something other than an Irish pub. While you may miss Patty Boland's, I think you should give J'TM high marks for its distinctiveness, ambition and promising cuisine.