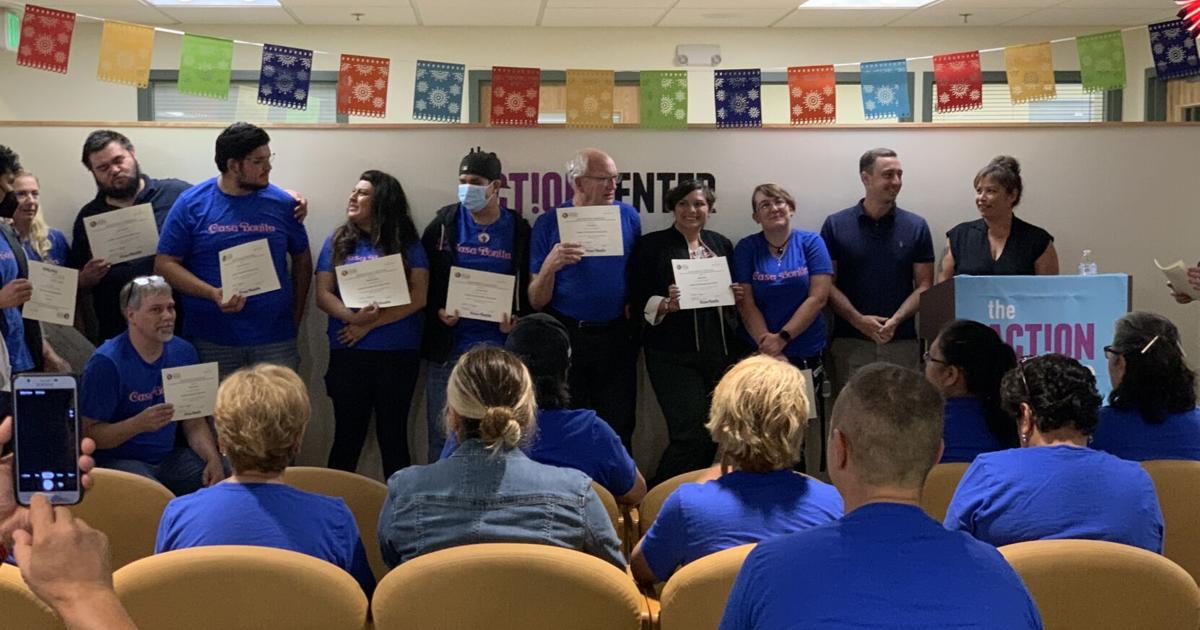 Casa Bonita employees improve their skills, despite the closure of the restaurant | Subscriber Content
The new owners of Lakewood's famed Casa Bonita restaurant aren't just investing millions in the iconic West Colfax building, they're also investing in their employees.
Last week, 29 longtime Casa Bonita employees graduated from a free 26-week language course that taught Spanish speakers more English and English speakers more Spanish. The employees were kept on the payroll despite the closure of the historic restaurant at 6715 W. Colfax Ave. for a year for renovation.
Executive Chef Dana Rodriquez led the effort.
"These people have worked for Casa Bonita for so many years," Rodriguez said Thursday at the Action Center in Lakewood, where the classes were held. "You know, when you feel comfortable in a place you don't want to move to, you worry about not liking the new owner, not liking the changes, or having to speak more English or more Spanish. So with this team, I think the courses helped them to have more confidence.
The program involved the efforts of the Hispanic Restaurant Association and Aurora Community College. The Action Center donated the classroom space.
In 2021, "South Park" animated television series creators Matt Stone and Trey Parker bought the iconic Lakewood restaurant for $3.1 million. Summit Family Restaurants had owned the pink-hued, sprawling 52,000-square-foot Casa Bonita for 25 years.
The 48-year-old landmark was known for its wandering mariachis, cliff divers, Black Bart's haunted cave and table flags that patrons raised to get more sopapillas. But there was also notoriously poor food. He gained national and international attention after being featured on an episode of "South Park" in 2003.
Employees Alex Perez, 69, and Beau Gentry, 28, excitedly showed off their certificates of completion to the horde of TV cameras and documentary filmmakers.
"The opportunity to learn more English was perfect," said Perez, who has worked at Casa Bonita since 1993.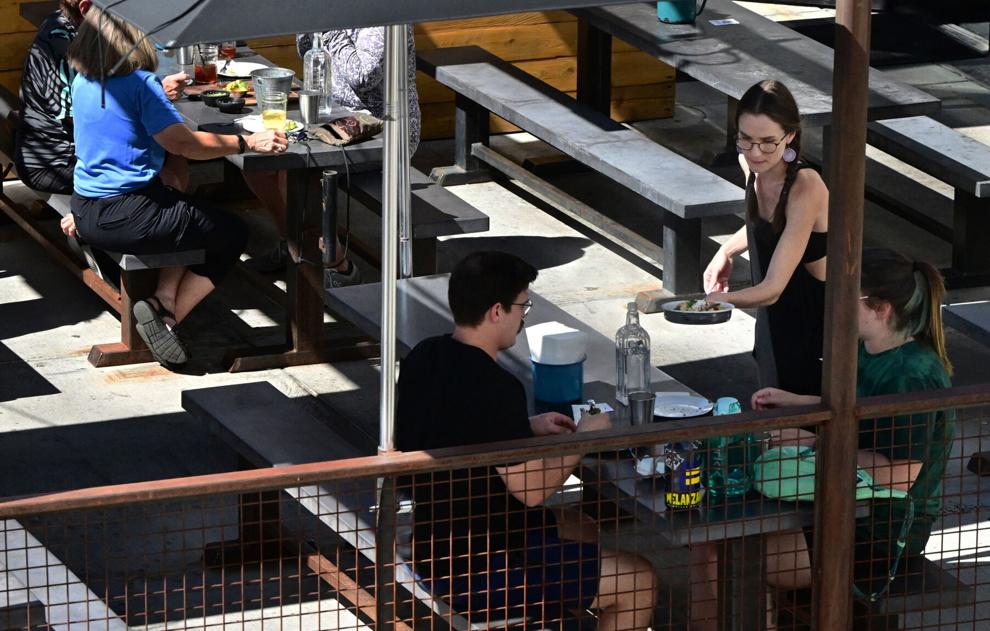 He has done every job imaginable, from waiter to host to sopapilla maker. He was grateful to have the opportunity to remain employed at the restaurant.
Gentry, a cliff diver, character actor, and sometimes adapted gorilla, jumped at the chance to learn how to speak Spanish better.
"I've been there since 2016, so I've seen the best of both worlds," Gentry said. "That these new owners are paying us and keeping us employed when they could have put us on the street, it's incredible. It shows that they believe in us and want to keep us together.
Rodriquez, who also owns and operates Cantina Loca, Super Mega Bien, Work & Class, is a 5-time James Beard Award nominee and this year a finalist.
"A lot of these people don't drive alone. So they really bonded and carpooled so they could attend classes," she said. "The teachers here really like working with them and making it easy for them, so it's not like traditional school."
One of the employees asked Rodriquez if she could take extra shifts at one of her other restaurants "so she could keep working out."
"They're gaining confidence to be able to start doing different things," Rodriquez said. "So they don't have to go back and be the dishwasher like they did for 10 years. Now they want to do something more, which is great.
She had no update on the expected opening date. Renovations have been expensive and difficult with supply chain issues and rising inflation. Hundreds of employees must be hired in the midst of a labor shortage for service jobs.
"We don't have a date," she said. "There are so many different feelings every day. Like when you walk in and see the walls are already up and you're like, "Oh my God, we're getting real close." And then there are disappointing days. It's like a different emotion every day.
The menu will include Casa Bonita staples like enchiladas and, of course, the famous sopapillas – but everything will be homemade.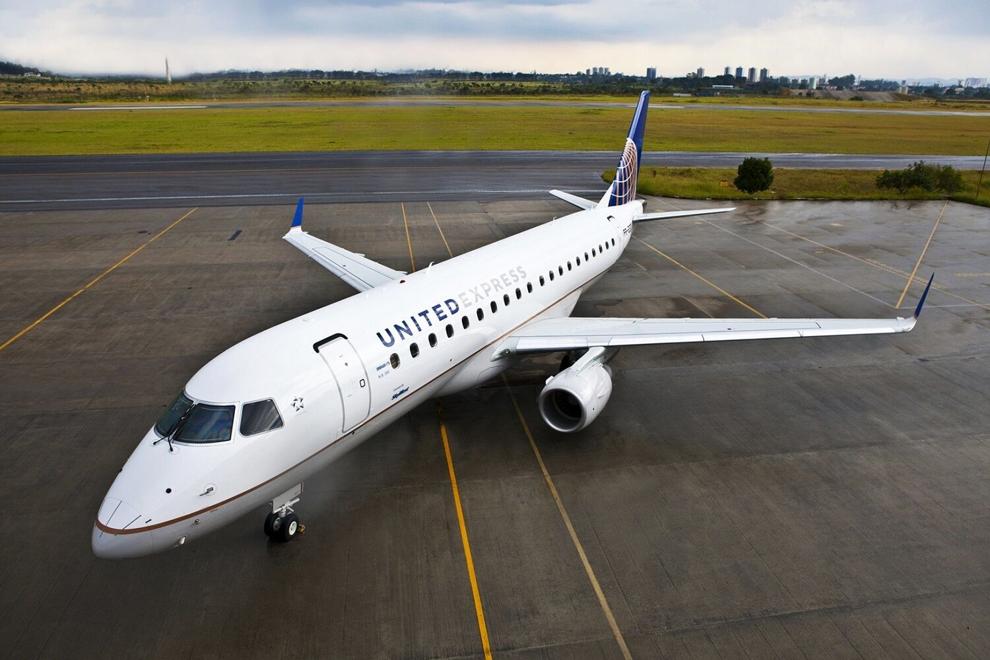 "The difference will be to make the homemade tortillas. And we make the homemade sauces and bring the real Mexican cheese to make it good," she said. "That's the most important thing, we're going to make everything much better than before."
Gentry and Perez are eager to get back to work. In the meantime, they work at Rodriguez's other restaurants or at area nonprofits and are paid 35 hours a week.
"This class has helped me tremendously," Gentry said. "Not just for Casa Bonita, but for life."