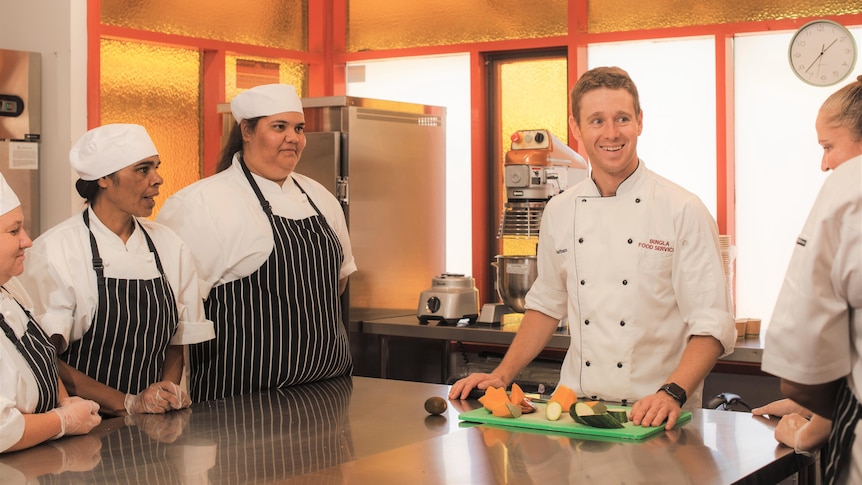 Bungala Food Service creates meaningful jobs for First Nations women
Bungala Food Service provides indigenous women with cooking and service skills so they are equipped to pursue work in the wider hospitality industry.
Key points:
Community kitchen provides long-term jobs for Indigenous women
22 female trainees have followed the program since its launch
$50,000 grant will enable service to hire additional staff
Arabana wife Isabell McKerlie has always loved cooking but found herself looking for work after having to quit her previous job to care for her mother who was in hospice care.
A community employment service in Port Augusta referred Ms. McKerlie to Bungala Food Service, an Indigenous-led organization that offers cooking and service mentorship from experienced chefs in its training kitchen.
The program was launched to fill a gap in employment opportunities for First Nations women in the region.
Almost three years later, Ms McKerlie said working there has given her and other women the opportunity to develop skills they would never have had the chance to acquire otherwise.
"I've always been interested in knowing what kind of spices or herbs to use when a meal just needed a little extra flair," she said.
"We have a couple [employees] who have never really worked out before because they are young mothers, so they take care of their families at home.
"It kind of rubs off on each other, we all learn from each other and everyone really has fun!"
Health Benefits
Ms. McKerlie and another employee recently earned a nationally recognized Certificate II in Kitchen Operations – a qualification she hoped would help her find another job in the future.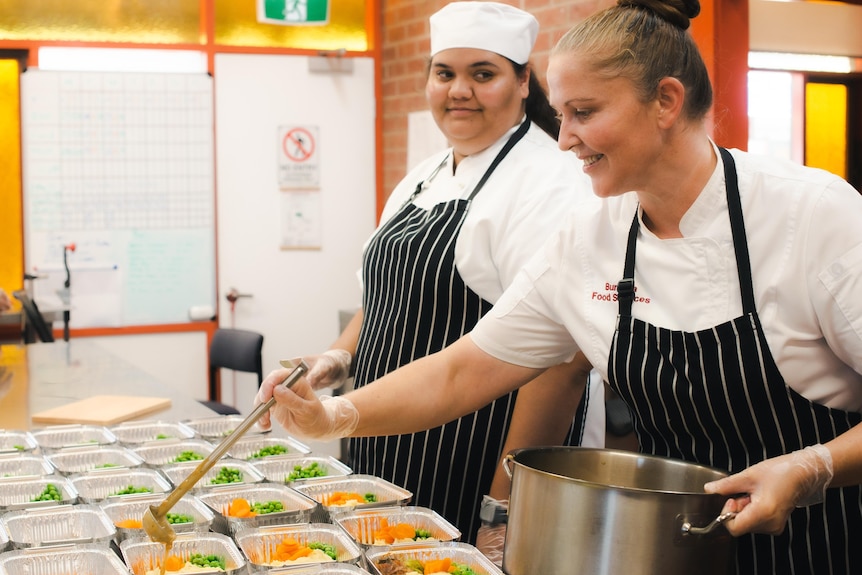 She said understanding the nutritional aspect of food has been particularly beneficial to the program.
"It's not just about learning and having this knowledge and putting it into practice here, but we're also putting it into practice at home as well for our families," she said.
"You will find that some people in the aboriginal community have diabetes. I have one myself, so I learned how to cook healthy and prolong your life and just change your lifestyle with your diet."
Ms McKerlie said she has also received a lot of satisfaction from giving back to the community and providing food for people who may no longer be able to cook for themselves.
"We don't just cook and deliver the meals, but we also build that rapport and friendship with seniors and with our customers," she said.
Regional demand
The organization recently received a $50,000 grant from the Westpac Foundation, a financial boost that program director Nathan Freeman said would be used to hire more staff.
"The funding will allow us to hire an additional chef, which means we will be able to hire five more Aboriginal interns each year over a two-year period," said Freeman.
"It's really good for the region as we know there is huge demand for hospitality professionals in the northern part of the Flinders Ranges."
He said 22 employees have gone through the program since its launch and the majority of those women have managed to find other jobs elsewhere.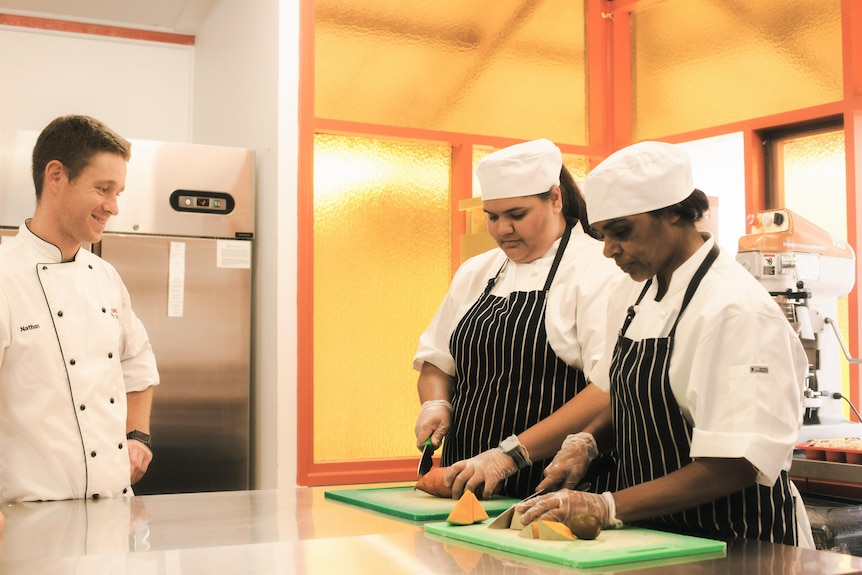 Mr Freeman said he considers himself lucky to be able to provide opportunities for women who may never have experienced working in the hospitality industry.
"Many of our employees come from difficult backgrounds and have people who depend on them at home," he said.
"Getting into the job can be difficult at first, but we really pair them with highly respected mentors to develop the skills needed to thrive in the workplace.
"The transformation I see in each of the trainees is truly amazing…they come from not being able to cook or understanding basic recipes to all of a sudden coming to work with their own recipes."